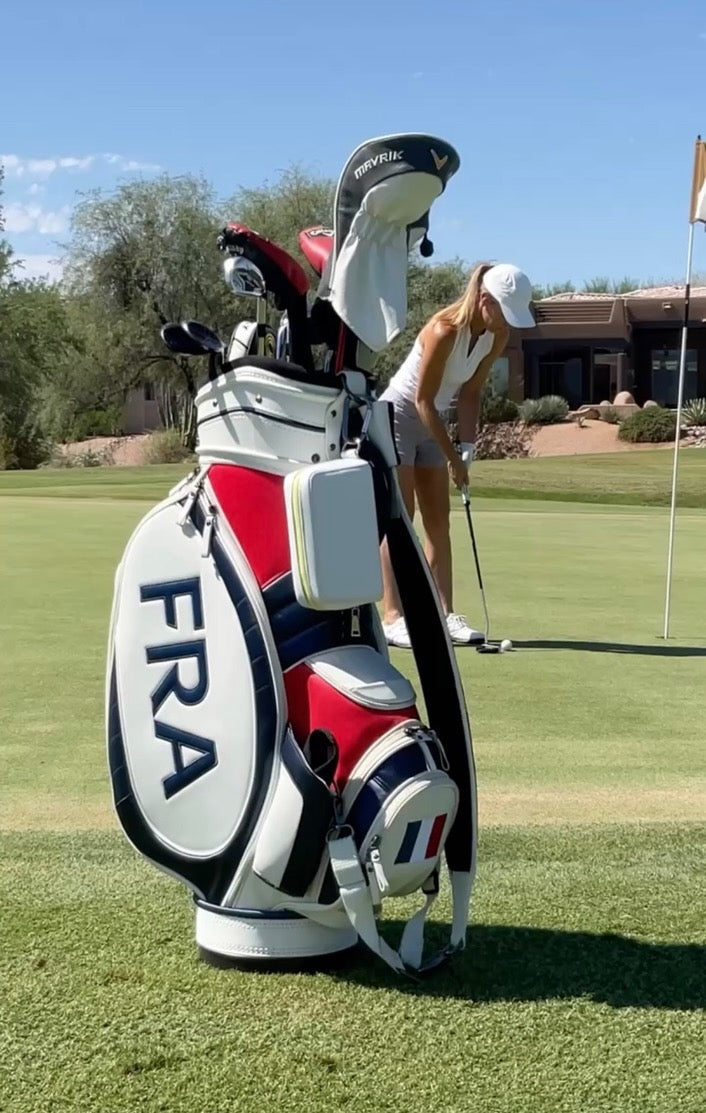 Elevate Your Game with Style and Coolness
Has it happened to you on the course when it's hot outside? Your phone stops working because it overheats, your Chap Stick is melted when you try to reapply or the worst your sunscreen is so hot it runs all over the place making it impossible to put on your face.
Or maybe you just want a cool compartment to keep your fireball chilled for when you birdie! Bergy Bag is the original stylish cooler bag.  Insulated and made out of saffiano leather our patent pending bags will keep metlables cool while you are on the course and have you looking stylish in the clubhouse.
Each bag comes with a custom ice pack and a specially designed interior magnetic pocket allowing for maximum coolness, a D ring to attach to your golf bag for easy access, and is the size of a clutch.
Bergy Bag – so you are cool, calm, and collected from the course to the clubhouse.
SHOP NOW